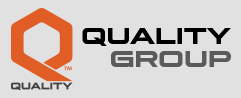 Quality Foil India, incorporated in 1990, is a company that is involved in producing and exporting coils, cold-rolled stainless steel coils, and flexible pipes.
To manufacture the products, the company uses these raw materials, including Hot-Rolled stainless steel coils from Jindal Stainless Hissar Limited. They got almost 95% of their raw materials from Jindal Limited in the last 3 fiscal years.
The company has been producing stainless steel products for more than three decades. They have exported to over 7 countries until January 9, 2023, including Bogota Colombia, Turkey, Germany, the UK, the Philippines, Poland, and Sri Lanka.
Their products are divided into two segments:
Stainless steel flexible hose pipes
Cold-rolled stainless steel coils
Here are some products that are manufactured with the company's products, including stainless steel pipes, kitchen sinks, flexible hoses, utensils, and cutlery.
purpose of issuing an IPO
To meet working capital requirements
to fulfill general corporate expenses
For Additional Purchase of Machinery
To cover up the issue expenses
Company Financials (Amount in lakhs)
| | | | |
| --- | --- | --- | --- |
| Period Ended | Total Assets | Profit After Tax | Net Worth |
| 31-Mar-21 | 6536.53 | 95.86 | 1869.39 |
| 31-Mar-22 | 7834.55 | 161.88 | 2031.27 |
| 30-Sep-22 | 7135.21 | 205.99 | 2237.26 |
IPO Details
| | |
| --- | --- |
| Opening Date | Mar 14, 2023 |
| Closing Date | Mar 16, 2023 |
| Listing Date | Mar 24, 2023 |
| Face Value | Rs.10 each share |
| Price | Rs.60 each share |
| Issue Size | 7,54,000 shares |
| Fresh Issue | 7,54,000 shares |
| Listing At | NSE SME |